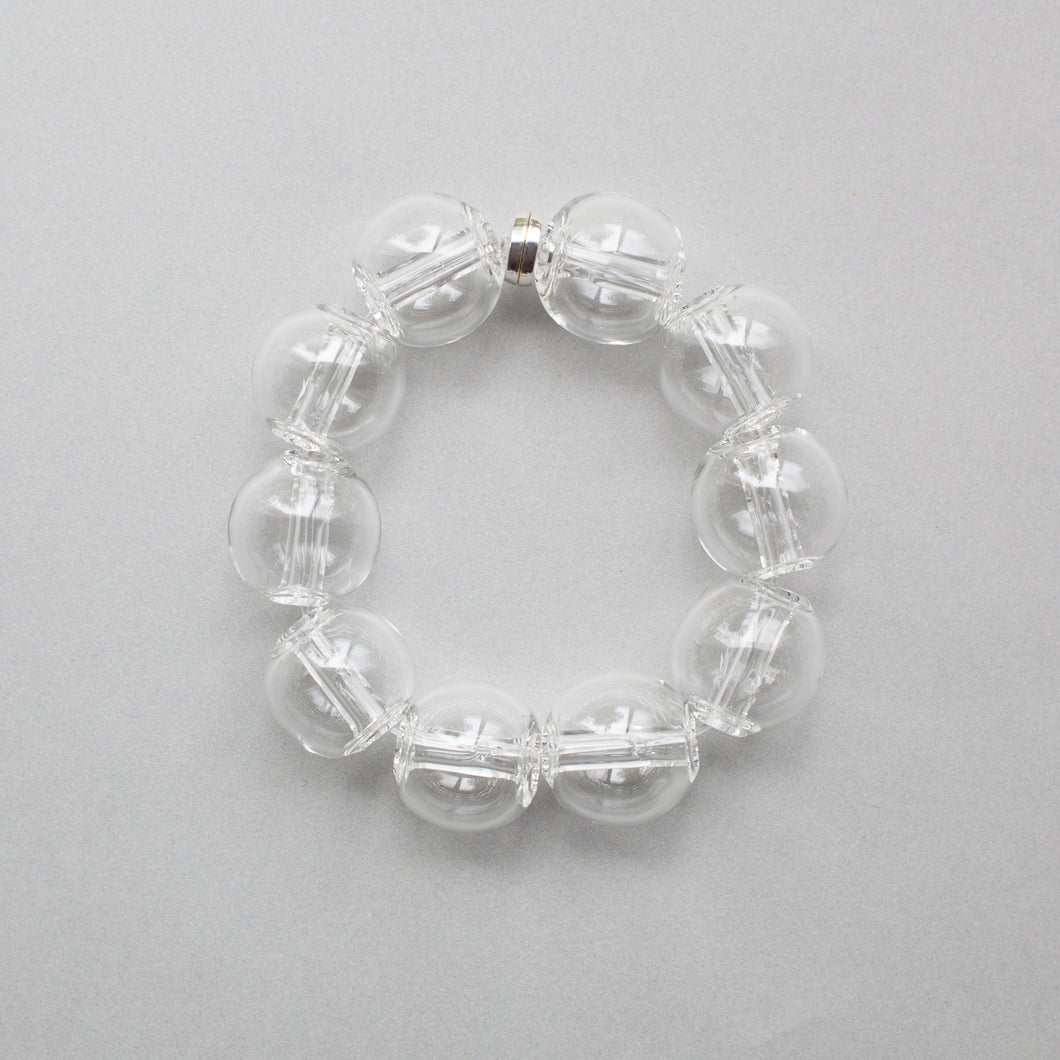 'Riesling' bracelet
Regular price $204.00 Sale
Borosilicate glass beads (each 2.5cm) threaded on a transparent nylon cord, with a rhodium plated silver connection. This piece stretches over the hand and fits a medium wrist.
The mouth-blown glass elements, which are individually hand-made in the Czech Republic, oscillate between technically appealing laboratory aesthetics, progressive jewelery design and the antiquated elegance of classic pearl chains.
Christian Metzner is the founder of Christian Metzner Brandenburg, a range of product design characterized by a timeless, clear aesthetics.