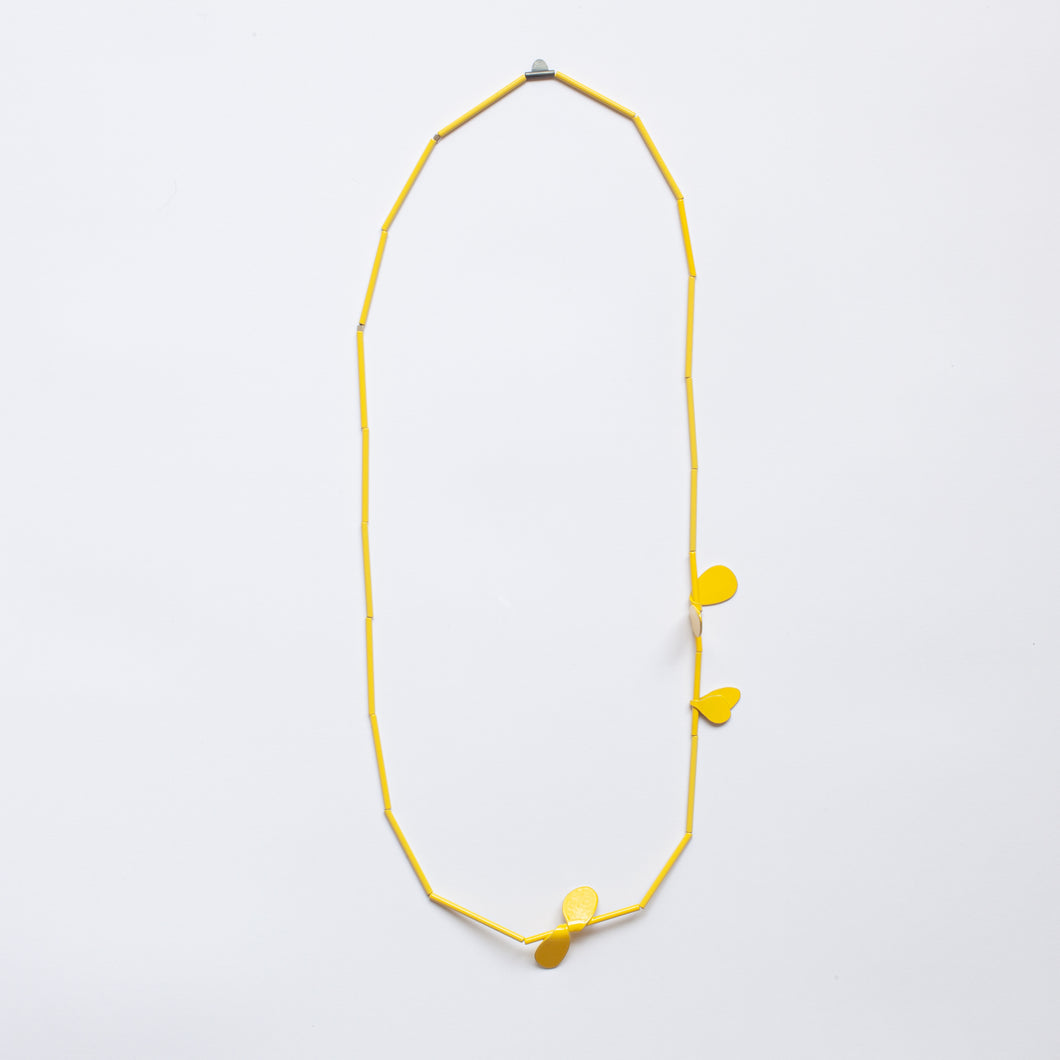 'Leaf' necklace - yellow
Regular price $131.00 Sale
A light, bright, easy to wear necklace that goes with everything. Powder coated, hand-cut brass pieces threaded onto steel cable, with a silver, initialed tag.
Available in multiple colours, approx. 32cm long.
Please note each piece is hand made and the piece you order may vary slightly from the image.
Jess Dare is an Adelaide artist working in metal and glass. She draws inspiration from the the natural environment as well as botanical specimen collections.