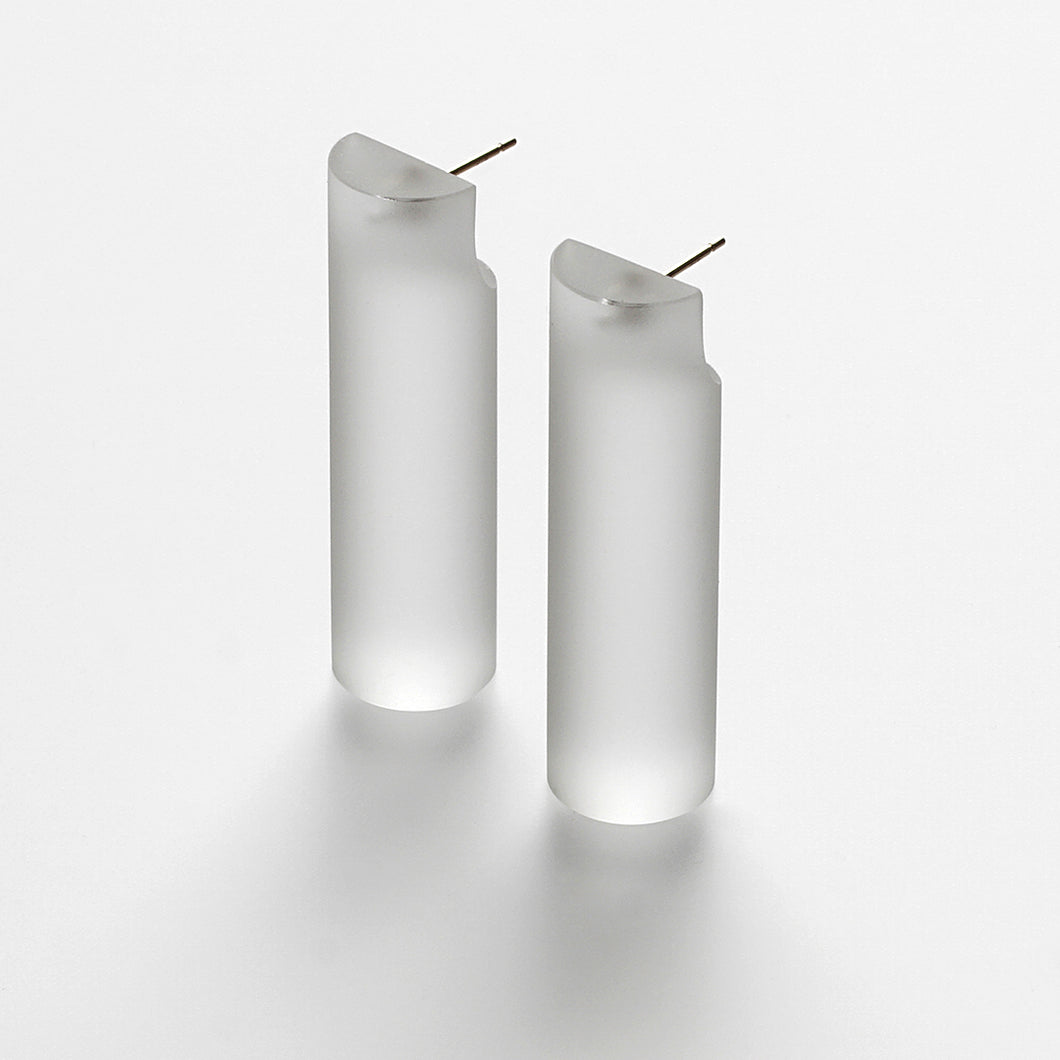 'Blank: cylinder' stud earrings
Regular price $255.00 Sale
Frosted glass with 18k gold stud fitting.
4.2cm long x 1.1cm wide.
Bubun is duo Megumi and Nobuyuki Jin. Their jewellery is made of borosilicate glass and explores the scaled connections between the individual small parts that make up a piece of jewellery, the jewellery piece on the body and the body in the universe. Their pieces are beautifully made with a particularly Japanese clarity and elegance.