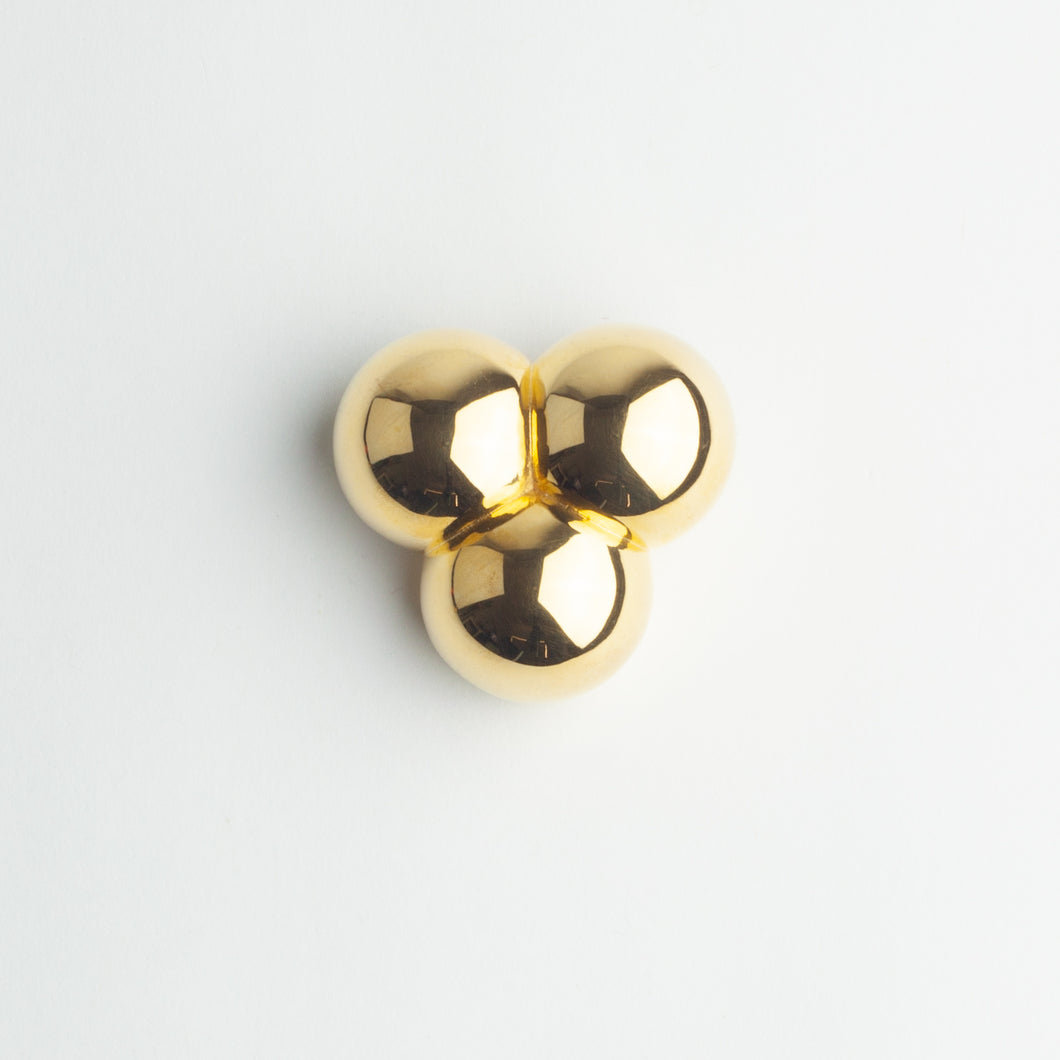 'Extra Button' - gold circles
Regular price $813.00 Sale
2018 edition, electroformed sterling silver and copper, plated with black rhodium.

4.2 x 4.2 x 2cm. 
FREE ARTIST MONOGRAPH with this purchase.
'EXTRA BUTTON' is an ongoing project. Each series/edition is a new result by the way of constructing forms, the choice of materials, and any possible transformation derives from the basics of a button. Each is unique.
Noon Passama is a Bangkok-born jeweller who lives and works in Amsterdam. She has exhibited in various renowned institutions and platforms, such as The Design Museum in London, Stedelijk Museum in Amsterdam, Musée d'Art Moderne de la Ville de Paris, and Design Miami. Noon works across genres within jewellery and a range of diverse artistic fields more broadly. Her main interest is based on jewellery typologies in connection to broader subjects, for example, identity and language.