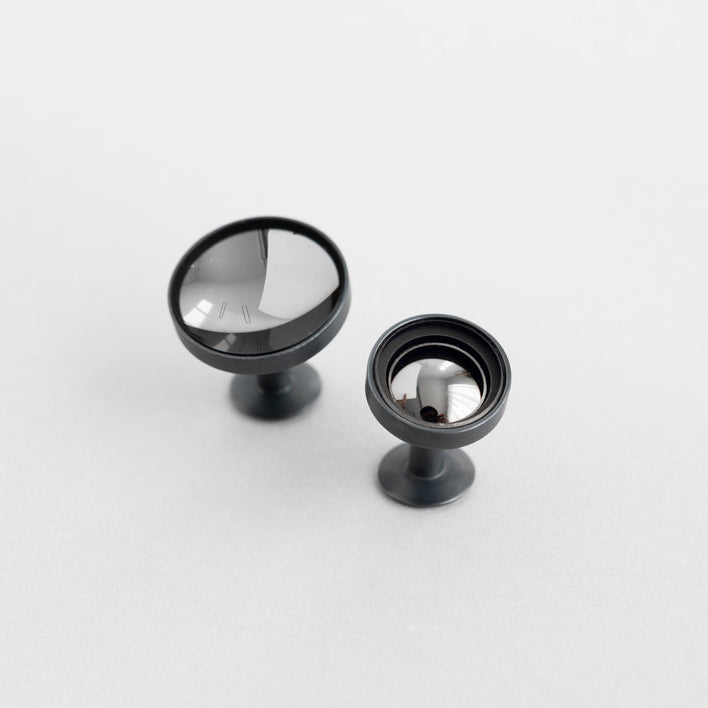 'Spiegel' cufflinks
Regular price $1,393.00 Sale
Camera lenses, mirror coated, blackened silver.

An asymmetrical pair of cufflinks using found camera lenses and mirror. The largest measures 2cm across.

Jiro Kamata makes technically exacting jewellery that revels in colour and a sense of play.  He works with a restricted palette of materials, employing each with a keen sense of precision and the focused eye of a master silversmith. He has for many years employed lenses of various sorts in his work, their ability to reflect and distort light becoming a fundamental aspect of his exploration. Early works used sunglasses lenses atop rings and within pendants, surprising viewers with such an ordinary material so unusually reinvented. Momentopia, a body of work begun in 2008, utilised repurposed camera lenses and was a crucial turning point. The use of camera lenses has become synonymous with Kamata's work.