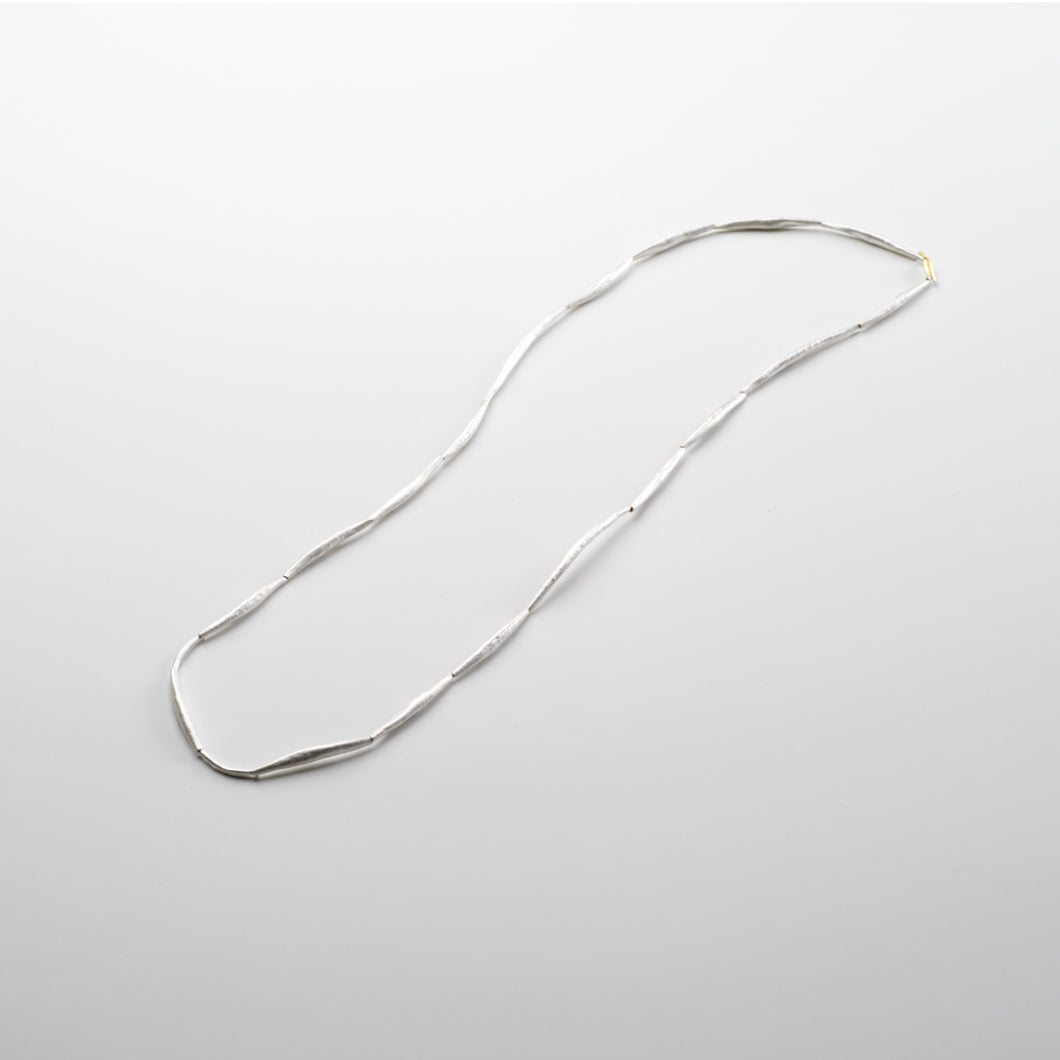 'Flow' necklace
Regular price $1,842.00 Sale
2019, sterling silver, bi-metal 22k gold and silver, cable.

Length 40cm x 0.5 x 05cm
Julie Blyfield is a South Australian artist renowned for her work inspired by collected botanical specimens and forms. Using the traditional metalsmithing techniques of chasing and repoussé, Blyfield creates intricately textured pieces, which capture the essence of the Australian natural landscape.
"My jewellery and vessel work is inspired by collections of botanical specimens and historic collections of embroidery which include floral motifs in their design. I see my work as an extension of the 19th century Australian gold and silversmithing tradition in which our natural history became the subject of elaborate tableware and jewellery."