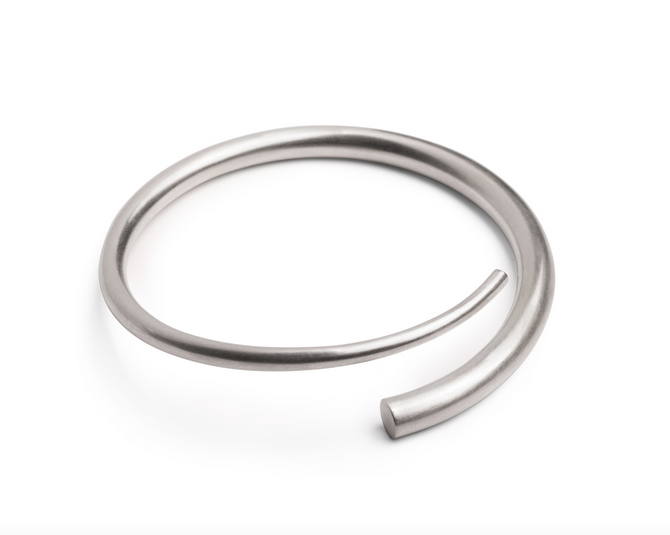 '65/30' bracelet
Regular price $672.00 Sale
Sterling silver
Internal diameter 6.2cm

The '65/30' bracelet is a classically minimalist statement by one of Europe's finest jewellers. The name refers to the diameter of each end of the silver wire - the smaller end measuring 3mm and graduating up to 6.5mm at the wider end.
Marc Monzó lives and works in Spain. Working directly with materials such as gold, silver, steel and plastics, he explores a fascination with everyday objects and their interconnecting relationships.